"Football must be the priority again"
FRIDAY, 7 JUNE 2019, 13:56 - lajoya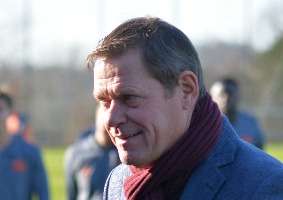 OTHER The downward spiral at RSC Anderlecht has been going on for a while. It is up to the new board to bring the club where it belongs: at the top. That is why, according to Frank Arnesen, new priorities must be set: "Football must be in place one, two and three."


In recent years, it has not been an achievement in Anderlecht, how did it come to that? "I'm not going to make my predecessors' trial here," Arnesen is honest in Sport / Voetbalmagazine, "But the fact is that football must be given priority again on everything. What I didn't see here at the time of my appointment was the will to be the best. The framework was just too little, in all areas, scouting, medical, leadership, people had lost focus on football and then you have a problem. Football must be given priority over everything, it comes on place one, two and three. "


anderlecht-online forum