Kompany brings coach with him
MONDAY, 20 MAY 2019, 15:35 - lajoya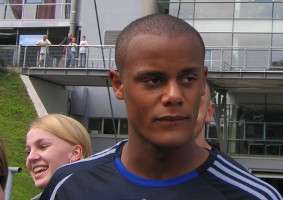 OTHER With Vincent Kompany, Anderlecht have the man who has to set the course on the field in the coming years. Not so much as a player, but as a coach. "Vincent will determine the tactics and who is playing", says Michael Verschueren.


Verschueren also indicates that Kompany will bring a coach to assist him. "When Vincent is on the pitch, he does the coaching."

"It is out-of-the-box, but Anderlecht needs renewal. This is the first step", says Verschueren.
Source: © Internal source
anderlecht-online forum