Rutten wanted to punish Saelemaekers
THURSDAY, 25 APRIL 2019, 09:51 - lajoya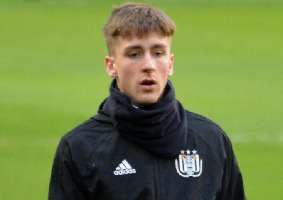 INTERVIEWS Alexis Saelemaekers suddenly returned to the starting eleven on Sunday after three months on the bench. Fred Rutten did not run high with the youth player and after the game at Sclessin the Dutchman even wanted to punish him. Saelemaekers was laughing in the catacombs after the game was stopped, and Rutten didn't like that.


Rutten found the behavior of Saelemaekers inappropriate and asked Michael Verschueren to punish the right back. It is not clear what that penalty should entail. What was clear, Anderlecht continued with Saelemaekers and not with Rutten, so Verschueren did not want to punish Saelemaekers.

Karim Belhocine has it for Saelemaekers and immediately put him back in the starting eleven, who immediately threw flowers at Belhocine: "He brings us more than Rutten anyway."

"This gives confidence," Saelemaekers continues, "it is good to be back. Now we have to start winning. We were close with the chance of Verschaeren, but he hit the bar. "

Several foreign teams had already inquired about Saelemaekers during his time on the bench. But now that he has been restored by Belhocine, he sees no reason to leave RSC Anderlecht.


Source: HLN (PJC)

anderlecht-online forum