Golden Generation Arena
THURSDAY, 21 MARCH 2019, 09:54 - lajoya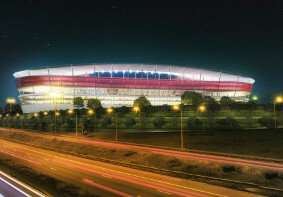 OTHER If you still had doubts, the Eurostadion is now dead and buried. The Belgian Football Association announced that it wants to completely renovate and rename the King Baudouin Stadium into the Golden Generation Arena.


A budget of 150 to 200 million euros is provided for this renovation. Via a designing competition that will be launched for the different Belgian universities (faculties of architecture and engineering sciences). Afterwards, a jury consisting of Red Devils, top athletes, representatives of the Belgian Football Union and the Memorial, members of 1895, actors from the City of Brussels and the government will examine the various concepts.

In this way, the future of the Memorial Van Damme is also assured and they also want to receive all hockey teams there. The stadium remains the home base of the Red Devils. It will also have a smaller capacity, around 40,000 places, which benefits mobility and quality.


Source: © Internal source
anderlecht-online forum