"Negotiations are going in the right direction"
TUESDAY, 19 MARCH 2019, 19:48 - lajoya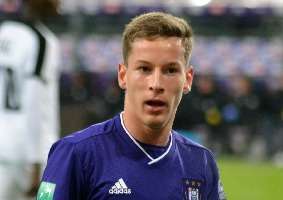 OTHER Yari Verschaeren is currently staying with the national U19, but Johan Walem, national coach of the national U21, is also watching him. In the meantime, negotiations on a contract extension at RSC Anderlecht are continuing. According to Michaël Verschueren "it is going in the right direction".


"We are in the final straight line. I am confident that we will have news soon, "says Verschueren.
Source: HLN (Pieter-Jan Calcoen and Jonas Van De Veire)

anderlecht-online forum