Will BNP Paribas disappear from Anderlecht shirts?
THURSDAY, 7 MARCH 2019, 22:33 - lajoya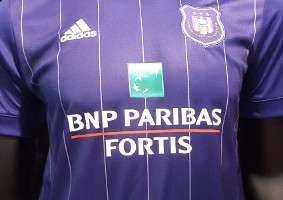 OTHER There is another monument probably leaving at Anderlecht. According to Het Laatste Nieuws there is a real chance that next season there will be another shirt sponsor on the Anderlecht jersey. BNP Paribas and forerunners Fortis and Generale Bank have been the main sponsor of purple and white since 1981.


In 2017, BNP Paribas Fortis signed a contract for two years plus two optional years as a shirt sponsor. The question is whether these two extra years will also take place. Club and bank talk about this in the summer. According to Het Laatste Nieuws it is possible that the bank will invest less money in Anderlecht, which has consequences for visibility. This would create room for a new shirt sponsor.

Anderlecht do not want to comment much. The club says that there are currently no changes to be expected.


Source: Het Laatste Nieuws (MJR/PJC)

anderlecht-online forum