Hjulmand applies at RSC Anderlecht
THURSDAY, 28 FEBRUARY 2019, 19:47 - lajoya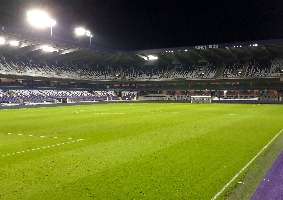 OTHER He was looking forward to it, the Danish coach Kasper Hjulmand, in an adventure at RSC Anderlecht. But they eventually chose Fred Rutten. The negotiations were already far, but then Hjulmand's current club Nordsjaelland needed time and it was not there.


Hjulmand is having a hard time with the missed adventure and hopes to get to work in Belgium once again. Therefore, the Danish coach did not want to sign up with his current club and he is a free trainer in the summer. "I was very close, I was even in Brussels to talk to Michael Verschueren and Frank Arnesen. Eventually everything jumped off at club level. I was very disappointed, I was ready to go on a winter training camp with Anderlecht. But since then I have been trying to follow every game of purple and white. I also follow Ghent, where my compatriot Jess Thorup does a good job. "

Apparently there was also discussion about the lump sum payment of Hjulmand, Anderlecht wanted to pay 400,000 euros, Nordsaelland asked 2 million euros. The trainer refused to sign up afterwards and is a free trainer in the summer. In any case, he already gets the support of Morten Olsen, who calls him the future of Danish football. Whether he is actually going to work in Belgium is still to be seen, there is also interest from Spain. And then there is also current purple-white coach Fred Rutten.

"I'm really not hoping that Fred Rutten fails at Anderlecht. I am collegial and hope that he will put down a great campaign. I will see where the future brings me. "

In any case, Hjulmand likes to work with youngsters. With his current and previous clubs he does not hesitate to put youngsters in the first team: "That is also one of Anderlecht's strengths: their youth activities. Now there is Verschaeren, but there are already so many talents launched there.", says the Danish coach.
 


Source: © Internal source
anderlecht-online forum