Arnesen tells scouts: "You become priority"
THURSDAY, 28 FEBRUARY 2019, 14:10 - lajoya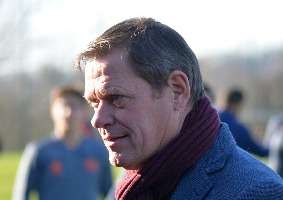 OTHER Over the past few days Anderlecht received all its scouts in Neerpede. For three days Frank Arnesen and Michael Verschueren spoke with them about their role in the (near) future. The message was clear: Anderlecht want to rely again on their scouts and not on agents.


Goran Lovre, Henrik Andersen, Albert Martens, Eddy Vandaele, Pieter Eeclo, Yannick Kindermans, Arthur Despiegelaere: besides newcomer Bjarne Hansen they were all there last weekend. Arnesen and Verschueren explained to them how the scouting will work from now on. The message hit: in recent years the scouts became demotivated because they were hardly listened to, but now they feel that they are again counted on and important.

The scouts have to divide players into A, B and C players. A means that they can be a great added value and that Arnesen must do everything to get them. B and C players are also interesting and are being followed up further. If you do not fit in one of these boxes, you will enter in a database, but for the time being you will not be entitled to a transfer to Anderlecht.

When the scouts have a positive report ready for a player, Arnesen will view him himself. In this way Anderlecht want to minimize the chance of failures. Herman Van Holsbeeck also did this in the past and so he got Nicolas Frutos and Matias Suarez.

During the three days in Neerpede, the scouts watched a lot of youth games and the friendly match against Charleroi. The club wanted to make it clear to them what the Anderlecht values ​​are and which standards potential targets should meet.


Source: Het Laatste Nieuws (Pieter-Jan Calcoen)

anderlecht-online forum