Also Anderlecht in the picture at black money constructions Veljkovic
THURSDAY, 28 FEBRUARY 2019, 09:18 - lajoya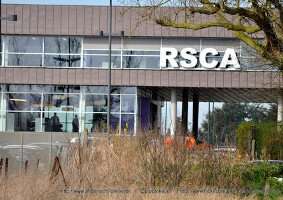 OTHER The court investigates 34 player transactions in which agent Dejan Veljkovic made use of illegal constructions. Many of these cases are linked to KV Mechelen, but Anderlecht also comes into the picture. In particular the transfer of Ivan Obradovic from KV to Anderlecht in 2015.
 


Veljkovic regularly paid commissions to foreign companies for transfers and contract renewals. There is the problem. In addition to Anderlecht and KV Mechelen, Standard and Ostend, when Marc Coucke and Luc Devroe were working there, are in the spotlight of the investigators.

According to the former Anderlecht manager, payments to foreign companies are the rule rather than exceptions. "On the roughly 200 transfers that I made at Anderlecht, there were 150 contracts with foreign companies.The only agent I know and who did not, is Mogi Bayat, but it is not because we paid to foreign companies that we knew what happened with that money afterwards. "

The investigators also ask questions about many (false?) Invoices. In that context, it is striking that in many clubs, including Anderlecht, the expense item 'various goods and services' has grown in height as a comet in recent years. At Anderlecht, this went from 25.2 to 39.3 million euros between 2013-2014 and 2016-2017.


Source: © Internal source
anderlecht-online forum