Middle finger Carcela remains unpunished
THURSDAY, 28 FEBRUARY 2019, 09:06 - lajoya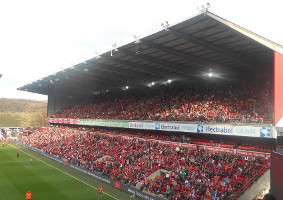 OTHER Standard midfielder Mehdi Carcela receives no punishment for his middle finger during the Clasico against Anderlecht. Standard pleaded procedural errors and did it successfully.


The federal prosecutor wanted to suspend Carcela on the basis of television images, but according to the Disputes Committee, the federal prosecutor's office can only rely on the referee's report or a report from the deputy. In it, the obscene gesture of Carcela was not mentioned.

"There is no justification or mitigating circumstance for such an obscene gesture, but it is not a legal basis for punishment", it is the Disputes Committee.
Source: © Internal source
anderlecht-online forum