Anderlecht can not deny access to agents
WEDNESDAY, 27 FEBRUARY 2019, 10:01 - lajoya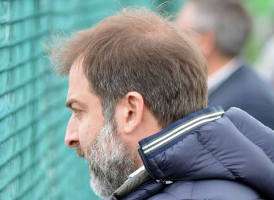 OTHER Mogi Bayat and Dejan Veljkovic have each attended a match of RSC Anderlecht in recent weeks. Something that Marc Coucke is not set up with. But purple-white can not just deny access to the agents.


Both agents paid their season ticket at Anderlecht and therefore did not come by invitation. The club has sent them a letter in which they were kindly asked not to attend games anymore, but the club can not do more than that.

Bayat's lawyer already said that he could not guarantee that.
Source: HLN (PJC)

anderlecht-online forum