Open training at Neerpede
SATURDAY, 16 FEBRUARY 2019, 23:12 - lajoya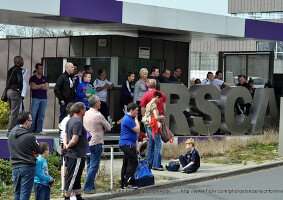 OTHER The last open training at Neerpede has been a while ago. But next Wednesday, RSC Anderlecht will open the doors of the practice complex in Neerpede for an open training, followed by a 'meet & greet' with the staff and the players.


Purple & White has planned the open training on a Wednesday afternoon so that the children can be present too.

So appointment next Wednesday, February 20, 2019 at 2:30 pm at the practice complex, Neerpedestraat 569 in Neerpede.
Source: © Internal source
anderlecht-online forum