Anderlecht says goodbye to Gino Caen
WEDNESDAY, 13 FEBRUARY 2019, 09:10 - lajoya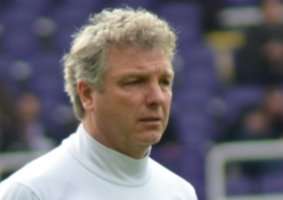 OTHER Gino Caen and RSC Anderlecht go separate ways. The club announced that they stopped the cooperation in mutual consultation. Alessandro Schoenmaker succeeds Caen as a physical coach.


Schoenmaker starts his job today as a new physical coach with purple-white. In the past he worked at, among others, Wolfsburg and Newcastle.

"We want to thank Gino for his commitment to the club and wish him every success in his future career," said Michael Verschueren in an official announcement.

"At this stage of the competition we have to do everything we can and we do this with specialists in every domain. We are very satisfied with the arrival of Alessandro, who has a lot of experience at international top level ", says Frank Arnesen about the arrival of Schoenmaker.


Source: © Internal source
anderlecht-online forum