Carcela and Standard are still being prosecuted
MONDAY, 11 FEBRUARY 2019, 13:09 - lajoya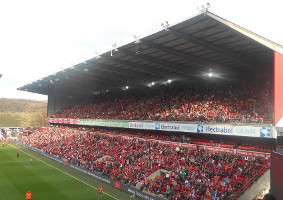 OTHER Mehdi Carcela treated referee Visser on the middle finger after his goal was rejected. Ex-Standard player Christian Luyindama sang 'Puta Anderlecht' loudly through the megaphone. Both Carcela and Standard are being prosecuted for both incidents.


Referee Visser did not record the incidents in his referee report. But club and player are now being prosecuted on the basis of TV images. When Carcela must appear is not yet known.

Standard can mainly explain for Luyindama and instigating 'verbal abuse', Luyindama now plays in Turkey and can no longer be prosecuted in Belgium. On 15 February the club will appear before the Disputes Committee for Appeal.
Source: © Internal source
anderlecht-online forum