Coucke will invest three million euros back into Anderlecht
FRIDAY, 8 FEBRUARY 2019, 18:49 - lajoya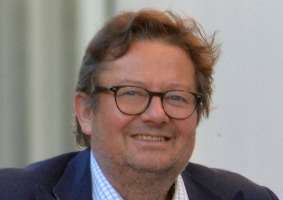 OTHER Yesterday, it became known that Marc Coucke refunded money from the old directors of RSC Anderlecht. Etienne Davignon said that there is already an agreement to repay approximately three million euros to the chairman.


But he will not put that money in his own pocket, but he will invest back in RSC Anderlecht and that is also necessary. The club is currently struggling with a cash flow problem and that has to be solved. Because by 15 February the new license file has to be submitted.

Philippe Colin and Paul Goossens are the only two former shareholders who don't agree. But in the end, it will also have to contribute to the three million euros.
 


Source: © Internal source
anderlecht-online forum