Will the Belgian Union lose another referee?
THURSDAY, 7 FEBRUARY 2019, 19:46 - lajoya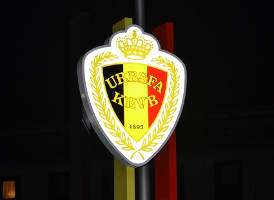 OTHER The referees who take action in 1A and 1B also have to take physical and medical tests. Frederik Geldhof already had a hard time with the 'sprint' test last season and only succeeded in the third attempt. He did not succeed this season. Geldhof is now reconsidering his future.


The sprint test is thus again the killer ofreferee Geldhof, in which the referees have to draw six consecutive sprints of 40 meters and each time cover it in six seconds.

The referee will therefore no longer take action this season and according to referee boss Johan Verbist the referee is greatly disappointed. He now takes a moment to reconsider his future.
Source: © Internal source
anderlecht-online forum