Kara makes troubles at Nantes
THURSDAY, 10 JANUARY 2019, 13:40 - lajoya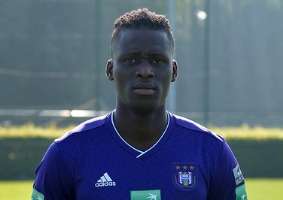 TRANSFERS Kara Mbodj is returning to Anderlecht. The Senegalese refused to shake his coach's hand on Tuesday after his substitution. Yesterday morning he did not show up for training. Kara seems to have no future at Nantes.


The loan from Kara to Nantes is no big success. The defender collected eight basic places, including six in the league. On Tuesday against Montpellier he was allowed to start again, but after 57 minutes coach Halilodzic substitutes him. Kara reacted badly and refused the outstretched hand of his coach. Yesterday morning he did not show up for the training.

Kara seems to be steering towards a breach of his loan. Nantes would not say no. In France there is a rule that stipulates that clubs may only rent five players. When Kara leaves, it creates space to rent a new player.

Anderlecht can still use a strong central defender to organize the bunch in the back. A return from Kara would be a simple solution.


Source: © Internal source
anderlecht-online forum