Makarenko is still struggling with the Achilles tendon
WEDNESDAY, 9 JANUARY 2019, 20:58 - lajoya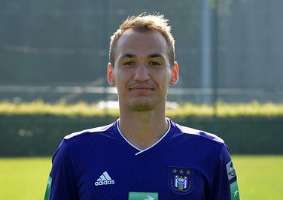 INJURIES Little injury concerns at Anderlecht currently. Of the players who participate in training camp, only Evgen Makarenko trains individually. The midfielder is still struggling with the Achilles tendon, an injury he also experienced before the winter break


Makarenko trained individually in the hall yesterday.

The sick Ognjen Vranjes normally arrived yesterday, Morioka today.
Source: Het Laatste Nieuws (PJC)
Het Nieuwsblad (jug, pivan, thst)

anderlecht-online forum