Nordjylland flattered with interest in Hjulmand
TUESDAY, 8 JANUARY 2019, 15:56 - lajoya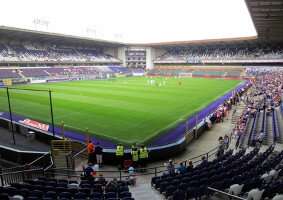 OTHER FC Nordjylland announced that its coach Kasper Hjulmand is leaving at the end of this season. The club also announced that Hjulmand visited a major European club at the end of last week. However, it does not mention the name of Anderlecht.


"Last weekend there was concrete interest from a large European club that wanted to take over our Hjulmand immediately as coach," writes Nordjylland  on his website. "We see this as a great sign of recognition, we were open to a solution that everyone could agree with, but due to the short time frame an agreement between the two clubs was not possible."

"Nordjylland is a club that gives talented players and coaches the opportunity to develop, and we do not stand in the way when they have a good chance to improve themselves, but then all parties must find a good agreement", it sounds.


Source: © Internal source
anderlecht-online forum