Hjulmand was in Brussels for talks
TUESDAY, 8 JANUARY 2019, 11:40 - lajoya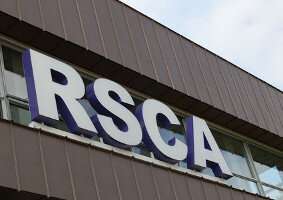 OTHER The eternal second option, that was the fate Kasper Hjulmand in the last few weeks. Michaël Verschueren confirms that the Dane was an interesting track, but a few factors made his arrival difficult. However, Hjulmand traveled to Belgium for talks.


His name did not yet appear in Het Laaste Nieuws, but today the newspaper knows that Hjulmand and Rutten were the two candidates left at the end of the stage as candidate coach for Anderlecht. "Hjulmand responded to the profile we were looking for, but Rutten's international experience was decisive", says Verschueren.

Het Laatste Nieuws knows that Hjulmand even came to Belgium for talks with the Anderlecht board. According to Het Nieuwsblad, some board members of purple-white were charmed by the Nordjylland coach. That he remained hungry, even though Anderlecht let his file drag on for weeks, proved to them how hungry he was.

His redemption sum turned out to be a problem. Anderlecht tried to find an agreement with Nordjylland, but that did not work out. According to Het Nieuwsblad, the club stubbornly stuck to the sum of 1.5 million euros. Het Laatste Nieuws keeps it at more than one million euros. This also made the choice finally tilt towards Rutten.


Source: © Internal source
anderlecht-online forum