Jol at the top of the new wish list
THURSDAY, 3 JANUARY 2019, 08:48 - lajoya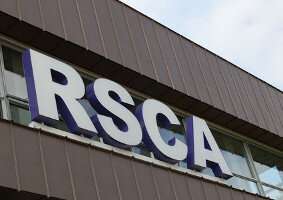 OTHER After the final withdrawal of Phillip Cocu, Martin Jol is now at the top of Anderlecht's wish list. According to Het Nieuwsblad purple-white had several talks with the Dutch coach in the past few days.


Former footballer Jol started his career as head coach in 1996 at Roda JC. In his first season he immediately won the Dutch Cup. After two years he switched to RKC. In Waalwijk, Jol stayed six years and achieved good results. He led the club with the smallest budget from the Eredivisie to nice classifications in the middle and in 2001 he grabbed just next to European football. It earned Jol the prize of 'trainer of the year'.

In the summer of 2004, Jol made the switch from the small RKC to the bigger Tottenham Hotspur. Frank Arnesen also joined the Spurs that summer. Jol starts as an assistant to the Frenchman Jacques Santini, but in November Jol took over when he was fired. Jol also writes a success story at Tottenham. In 2006 and 2007 he leads the Spurs to European football and he achieves the highest final score since 1990. After a disappointing start of the 2007-2008 season, Jol was dismissed at the end of October 2007.

After Tottenham, Jol worked at Hamburg in the summer of 2008. With the German club he reaches the semi-finals of the Europa League and a fifth place in the Bundesliga.

After just one year in Germany, Jol signs with Ajax. In his first season, he wins the Dutch Cup and finishes second in the competition. In August he leads Ajax for the first time for a long time to the Champions League group stage. In December 2010, Jol offered his resignation after some time of doubts around the club.

In the summer of 2011, Jol went to work at Fulham. In his first season, he led the club to the ninth place in the Premier League, the following year to a twelfth place. Fulham then extended the contract of Jol, but in his third season he got dismissed in early December 2013.

After more than two years without football, Jol went to work at Al-Ahly in Egypt in February 2016. He won the league title there, but filed his resignation in August. Since then, the 62-year-old Dutchman has been without a club ever since.


Source: © Internal source
anderlecht-online forum