No effort, no game selection
TUESDAY, 11 DECEMBER 2018, 11:55 - lajoya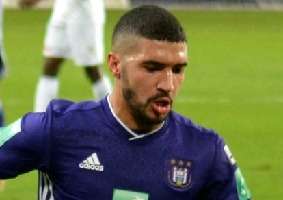 OTHER No Zakaria Bakkali and Kenny Saief are in the selection of Charleroi. Hein Vanhaezebrouck put the duo aside on Sunday due to a lack of motivation and commitment on training.


"Some made the choice easy," Vanhaezebrouck says, "Even if you know in advance that you will not start the game, you should continue to work on training. If you are on the training field without any motivation, you make the choice easy for me. "

Basically, Bakkali and Saief are going to Dinamo Zagreb. Vanhaezebrouck immediately gives a warning for some players. "There are a few who have something to show, where it will be the moment to show that they can teach us something else."


anderlecht-online forum