"Former players are ready to advise Anderlecht"
TUESDAY, 11 DECEMBER 2018, 11:33 - lajoya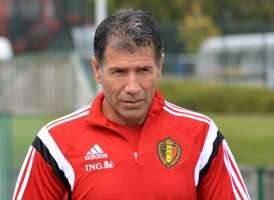 INTERVIEWS Enzo Scifo got a standing ovation on Sunday when he gave the kickoff. Is he the next former player to join the staff? Scifo himself is in any case not reluctant.


"Many former players are eager to do something for Anderlecht and are ready to give advice, because we have to admit that the club is not yet delivering what is expected of them. But we will see, I have not talked so much now with Coucke", according to Scifo.
anderlecht-online forum