Vanhaezebrouck: "No penalty for me"
TUESDAY, 11 DECEMBER 2018, 11:25 - lajoya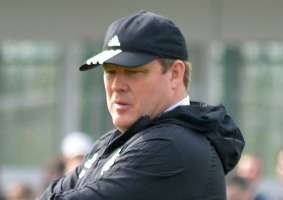 INTERVIEWS By a late penalty goal of Benavente Anderlecht lost the three points against Charleroi. According to Anderlecht coach Hein Vanhaezebrouck, it was not a penalty. "The distance was too close and there was no movement", he refers to the handplay rules.


The rules clearly state that hand play is only an error when the player makes a conscious move. "The ball went from one meter on the arm of Bornauw, which is too close for him to be able to pull away, there was no movement either, so I do not think it's a penalty", the coach says to the press. "Referees always have an explanation, he gave him yellow, which means that according to him Bornauw made a move."

Vanhaezebrouck thought it was a shame that Anderlecht saw the victory slip away like that. "In the second half, we did not give anything away. That was a good thing. We were able to defend in a concentrated way, until that conscious phase in the last minutes."


anderlecht-online forum