Six times without Trebel and never won
TUESDAY, 11 DECEMBER 2018, 10:58 - lajoya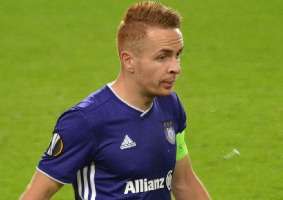 GAMES Last season, the figures showed how important Adrien Trebel is for Anderlecht and that is now clear again. Since Trebel was out three weeks ago, Anderlecht could not win one of his four matches. Also the two duels without Trebel before did not lead to victory.


Trebel has been struggling with the abdominal muscles since August, but was long patched up. Only the cup match against Union and the league match against Lokeren he remained on the side. Anderlecht lost 0-3 against 1B-club Union, played 1-1 against Lokeren.

After the game against Ghent on November 11, a 2-0 win, Trebel finally went under the knife. Since then, Anderlecht have gained 1 point out of 9 in the league and played a 0-0 draw against Trnava.


anderlecht-online forum