"Vanhaezebrouck gets crazy about our stupid counter goals"
SUNDAY, 9 DECEMBER 2018, 12:22 - lajoya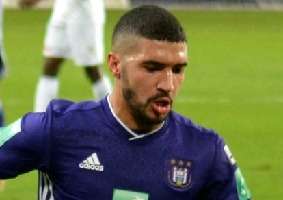 OTHER Zakaria Bakkali and David Henen played together with the youth of Standard. Both were labeled as Belgian football talents and soon moved abroad. But that period did not always go smoothly and they got the stamp 'bad boys'. Both returned to Belgium during the same period.
 


Bakkali and Henen will meet each other today. They went separate ways after the youth of Standard, but they always stayed friends. They have not regretted their return to Belgium for a moment: "I am happy in Brussels and have found my football pleasure here", says Bakkali.

There is no mention of his reputation as a bad boy in Brussels: "When I arrived at Anderlecht, Vanhaezebrouck said "I heard so much gossip about you", and after three months he had already adjusted that opinion: Zak, in fact you are an angel", laughs Bakkali.

Who is going to win today is to see, though Bakkali hopes of course that the victory will be for purple-white. "Anderlecht wins 2-1, but Henen does score a goal for Charlerloi, or no, it might be better to keep the zero, because Vanhaezebrouck gets crazy about the many stupid counter goals we get."


anderlecht-online forum