"Being confident is part of the Anderlecht DNA"
SUNDAY, 9 DECEMBER 2018, 12:10 - lajoya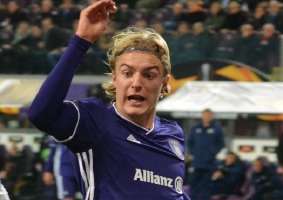 INTERVIEWS Sebastiaan Bornauw said in an interview on Thursday that he still believes in the title, even with the youth. Hein Vanhaezebrouck does not blame his defender for that, on the contrary, he will push them even more to make that statement come true.


"I also read that statement and no, I do not blame him for that, on the contrary, it just fits in the Anderlecht DNA to be self-assured", says Vanhaezebrouck, "But they will have to take steps even faster and I will push them for that. And they're getting stronger every week now. "
anderlecht-online forum