"Every time get up and try to grab points"
SUNDAY, 9 DECEMBER 2018, 12:07 - lajoya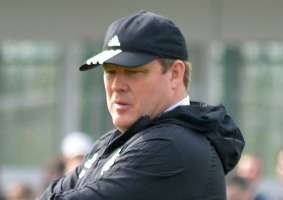 INTERVIEWS The teams behind us are getting closer and the teams in front of us are getting further and further away. There are still four league games before the winter break. Only afterwards RSC Anderlecht can get some reinforcements. Until then, players have to get up and try to get points.


"We have shown Genk that we can be defensively strong, but then waste points due to stupid mistakes and that's how we've lost a lot of points. The players have to get up every time and they have to keep doing that. They have to try to get points, for the time being I do not look too much up or down, but the bill is made after 30 games and then the competition actually starts again ", says Vanhaezebrouck.


anderlecht-online forum