"I do not know how the field is right now"
SUNDAY, 9 DECEMBER 2018, 11:56 - lajoya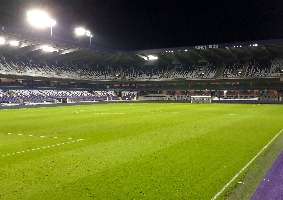 INTERVIEWS Will the field in the Constant Vanden Stock Stadium now effectively be replaced during the winter break? Hein Vanhaezebrouck could not give a conclusive answer: "I know what I 've read in the newspapers."


"I do not have more news either, I do not even know what the field is like now, I have not been looking at it", the coach is honest, "Although I hope they'll roll it again for Sunday's game I do not think they did that last Sunday, I had the impression that there were quite a few bumps in the field. "
anderlecht-online forum