"We have to be a bit more vicious"
SATURDAY, 8 DECEMBER 2018, 12:48 - lajoya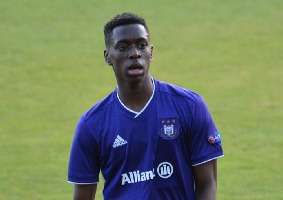 YOUTH - INTERVIEWS The last matches Albert Sambi Lokonga comes to the surface again. After a period in the shadow, he now belongs to the stars. In Het Nieuwsblad he gave his first big interview. "With our mix of youngsters and experience, the title is certainly possible."
 


About his playing minutes
"Last summer I was thinking about going to a foreign club on loan to collect play minutes, my brother (Standard player Paul-José Mpoku, ed.) advised me not to do that. Tthe trainer told me he wanted me to stay. "But you do not put me up.", I was thinking. Now it turns out that it's good that I stayed, sometimes you have to be patient. "

About his figure
"I was always very fragile, I saw my teammates grow and become stronger at the U17. Then Jean Kindermans (head of youth training, ed.) called me in. I had to make sure I did not fall off the train, because in the long run I would get in front of it. In the meantime, I have become physically stronger, the last year I grew ten centimeters and I won seven kilos of muscles. "

About the youngsters
"The youth players can not blame themselves, we play at a good level, but we still need to be a more vicious. For example, in the final minutes, keeping the ball at the corner of the field." We do not have that experience yet, I believe we can become champion with all those youngsters, but then we have to learn quickly, we have to listen to players like Boeckx, Trebel, Kums and Didillon. "

About the national team
"My mother prefers me to choose for Belgium, it hurts sometimes that I, unlike my teammates, am not selected, I hope to be there next summer at the European Championships for U21. I want to represent my country. If Congo will be an option, we will see that later.


anderlecht-online forum