German or Peruvian number ten?
WEDNESDAY, 5 DECEMBER 2018, 19:13 - lajoya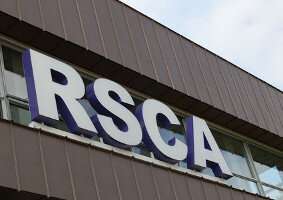 TRANSFERS According to Het Laatste Nieuws, Anderlecht has two players at the top of their wish list for next winter. The German Hany Mukhtar or the Peruvian Cristian Benavente must provide the necessary creativity.


Mukhtar is a former German youth international. In 2012 he made his debut as a 17-year-old in the first team of Hertha BSC, which then played in the German second division. The following year he played ten matches in the Bundesliga. The breakthrough did not happen, so Mukhtar signed for Benfinca in January 2015. In six months Portugal he collected only 15 minutes. The season after that Benfica lent him to Red Bull Salzburg, but that was not a success either.

The breakthrough came in Denmark. In the summer of 2016 Benfica rented the attacking midfielder to Brondby. Mukhtar immediately captured a place in the starting eleven, scored six times and gave six assists. So Brondby put 1.5 million euros on the table a year later to pemanently take him over. With success, because the season afterwards, he scored ten times and gave fourteen assists in 36 games. This season his counter is on five goals and three assists in fifteen games.

Mukhtar has a contract with Brondby until 2021 and its market value is estimated at 3.5 million euros. But for that amount Brondby does not want to let him go in January. According to Het Laatste Nieuws, he must at least cost six million euros. Besides Anderlecht, Standard and some clubs from Germany also show interest in this modern playmaker who also does his defensive work.

Benavente

Besides Mukhtar, Charleroi player Benavente is also an option. Vanhaezebrouck wanted him a year ago, but then he got Ryota Morioka. Benavente is again playing a strong season with seven goals and three assists in seventeen matches. Charleroi does not want to lose Benavente in January and asks five million euros.


Source: © Internal source
anderlecht-online forum