Kums: "It always stops in the sixteen meters"
TUESDAY, 4 DECEMBER 2018, 12:59 - lajoya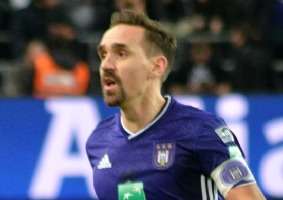 INTERVIEWS After the game against Racing Genk there was mainly disappointment at RSC Anderlecht. Also at Sven Kums, though he also admits that more balls has to be finished in the box. And admittedly, the field also did not contribute to good football.


"We played well until the 71st minute, then we give it away again, but losing here is very sour, we had a lot of ball possession, we let the ball go around and played often in one time. When we get to the box, things always go wrong, we have to keep working on training, and after that counter-goal we missed the freshness to hit back, and the state of the field also caused a lot of trouble," says Kums.


Source: HLN (MJR)

anderlecht-online forum