"Lukebakio perhaps insufficiently guided"
SUNDAY, 2 DECEMBER 2018, 09:28 - lajoya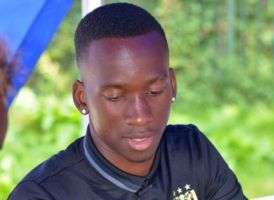 YOUTH With a hat-trick against Bayern Munich, Dodi Lukebakio surprised the football world last weekend. That the 21-year-old striker now breaks through in the Bundesliga and not at Anderlecht, does not give youth coordinator Jean Kindermans a bad feeling. "I'm happy for Dodi."


"Of course it's a pity for Anderlecht, but I'm not frustrated", says Kindermans in Het Laatste Nieuws. "Dodi was an unsteady boy with a complex socio-social background, and we had to guide him intensively and perhaps we did not do that enough."

According to Kindermans, Anderlecht has learned lessons from this.
anderlecht-online forum