BeNeLiga for U21?
SUNDAY, 2 DECEMBER 2018, 09:16 - lajoya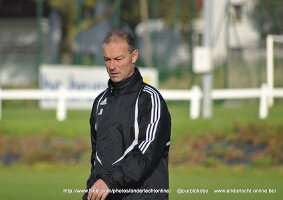 YOUTH The plan to have the U21 of the first division teams take place in the amateur competition is in the trash, so the top clubs think of a different way to get their youngsters to play at a higher level. According to Jean Kindermans the plan of a BeNeLiga for U21 is on the table.


The level of the current U21 competition is far too low. The top clubs would have liked the U21 to play in the (first) amateur league, but the amateur clubs wiped this plan away because of too few compensations. "We are now thinking of a BeNeLiga for U21," says Kindermans, head of youth training at Anderlecht. "The plan is still in an embryonic phase, but we are going to look at it further."

"Everyone wants our best youth to stay longer, but then we have to be able to offer them a sporting project: matches against Ajax, Feyenoord and PSV offer opportunities for this."


anderlecht-online forum