Appiah wants to leave Anderlecht in January
SATURDAY, 1 DECEMBER 2018, 15:48 - lajoya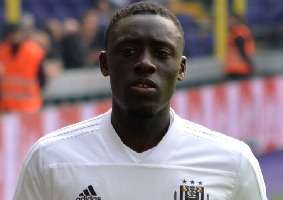 TRANSFERS Dennis Appiah hardly plays this season and that makes the Frenchman think. After the game against Trnava, he announced his intentions: "I want to play from January, but I do not say more, but you have understood me", he clearly hints at a departure.


After the breakthrough of Alexis Saelemaekers, Appiah has dropped to third place in the pecking order of right-wing players. The Frenchman must also tolerate Andy Najar before him in the ranking. I do not make a noise. I work and try not to bother the others. But I am competitive and want to play. "

Against Trnava, Appiah played his first full match since mid-September. "My direct opponent followed me the whole match and I never could find the space in his back. It is frustrating that I could not contribute a lot offensively. I could only give one ball in front of the goal and shoot once on goal. Defensively I've done my job. "


anderlecht-online forum