Anderlecht vs. Deschacht 1-1
MONDAY, 5 NOVEMBER 2018, 13:46 - D.A.B.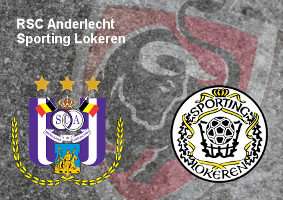 GAMES Anderlecht could not win against Lokeren at home. The match ended in a 1-1 draw. Lokeren, with former Anderlecht legend Olivier Deschacht in the team, took a point thanks to a goal of ... Olivier Deschacht. Dimata equalised.

Before the match, Olivier Deschacht returned to Anderlecht. For the first time in his long career, he would play against Anderlecht. The fans gave him a warm welcome. Deschacht also received a present from another RSCA legend, Par Zetterberg.

The match was a lot less exciting: Anderlecht played a dramatic match against Lokeren and couldn't produce any serious chance. After an extremely boring first half, the scoreline had remained unchanged.

The second half didn't bring anything better. Lokeren even took the lead thanks to a goal of Olivier Deschacht. The former Anderlecht defender cheered for a brief moment, but then rapidly apologised to the Anderlecht fans. The fans appreciated Deschacht's effort and goal and gave him a standing ovation. Dimata rapidly equalised though and had another excellent effort to bring Anderlecht ahead. His header ended on the crossbar though. Besides that, the Mauves never came close to a goal. The matched ended on a 1-1 draw.


anderlecht-online forum