"Yes, I already talked to Coucke"
SUNDAY, 25 FEBRUARY 2018, 10:06 - lajoya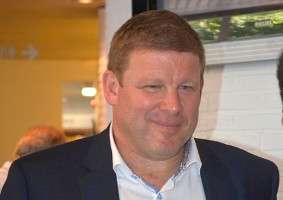 INTERVIEWS Hein Vanhaezebrouck was asked at the press conference whether the take-over was playing in the heads of the players, with the negative results as a result. The coach also said that he had already talked to Marc Coucke in the meantime, but he did not want to say anything more.


"Yes, I've already spoken to Coucke, but that's all I'm going to tell about it. Is that in the heads of the players?" "Gee, I do not think, or maybe some of them." It's normal that some players are uncertain about their future through the takeover. Maybe once everything will be clear, it is also better for the player in question, "said the coach.


anderlecht-online forum