And yet another defeat; this time in Ostend
WEDNESDAY, 14 FEBRUARY 2018, 11:46 - D.A.B.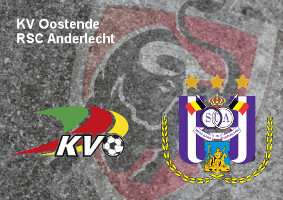 GAMES Anderlecht suffered another defeat this weekend, bringing the club to historical negative records. This time, Ostend proved to be too strong and won with 2-0. Anderlecht ended the match with ten players after red for Dendoncker.

Ostend took a good start and defensive blunders allowed it to build up a 2-0 lead. After just a few minutes of play, Leander Dendoncker defeated his own keeper with a header: 1-0. Not much later, again bad defending allowed Ostend to double the lead. The ball wasn't cleared from the box, Dendoncker tried to intervene but due to his actions the ball went in: his second own goal of the evening.

We had to wait for the second half, before the Mauves tried to do something. The post and the crossbar prevented a goal from the visitors though. When Dendoncker got red for bringing down an Ostend player that had broken through, the offensive died. 2-0, and again a defeat for Anderlecht.


anderlecht-online forum