Extra training schedule for Lazar Markovic
FRIDAY, 9 FEBRUARY 2018, 13:59 - lajoya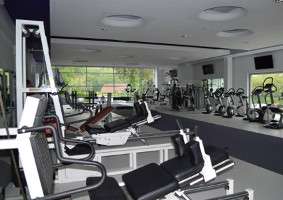 OTHER Lazar Markovic knows what to do these days, running, training, running, training. The Serbian physical tests were abominable and so he got an extra training schedule to get to his level. Hein Vanhaezebrouck said earlier that it would take five to six weeks before Markovic will be deployable.


At the group training Markovic has already proved that he can handle a ball, but at the same time he is physically overpowered by Gerkens and Chipciu. The Serbian himself considers himself ready and is therefore not so receptive to the extra training, but Vanhaezebrouck knows no mercy and wants to physically first prepare him completely.

In the best case scenario, the player will be ready in about three weeks.


anderlecht-online forum