Coucke will not be present on Saturday
WEDNESDAY, 7 FEBRUARY 2018, 11:22 - lajoya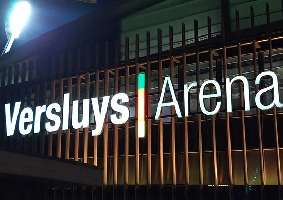 OTHER Saturday evening, RSC Anderlecht will play against KV Oostende in the Versluys Arena. A strange game for Marc Coucke. But, he will not be present. Coucke is on holiday with his wife in Abu Dhabi. A trip that was already planned for a while.
 


The KVO fans already provide a playful campaign for the game: "I remain KVO", pointing to the coming departure of Coucke.

But there is no sense of hostility: "It is not the meaning to be, it is rather pricks, no one has forgotten where Coucke has brougt Ostend. In the last home game against STVV he even gets a homage", says Patrick Orlans, general manager at the "Kustboys".


anderlecht-online forum