"Youngsters were abandoned"
TUESDAY, 6 FEBRUARY 2018, 10:30 - lajoya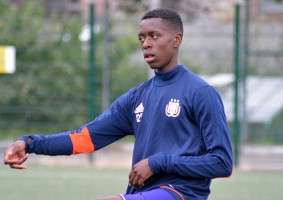 INTERVIEWS Sambi Lokonga and Nelson Azevedo Janelas were both allowed to start the game. During half time, the coach took both youth players off the field. "But that is not their fault, but mine, they were completely abandoned by the routine players."


"It was as if they were expecting the young players to lead the game, but they can not expect it yet. They were also completely abandoned by the routines. I did not want to put the responsibility with them, I couldn't do that to them, so I took them to the side ", the coach is honest .
anderlecht-online forum