Vanhaezebrouck: "I wanted to whistle along"
TUESDAY, 6 FEBRUARY 2018, 10:19 - lajoya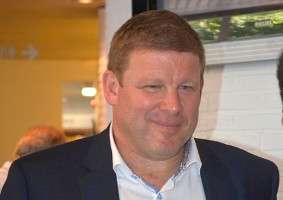 INTERVIEWS Friday he criticized the fans who whistled at the players . Today he could understand the flute concerts: "It was horrible, I felt like whistling along," said the coach afterwards.


"We make a great goal after 20 minutes and then it goes completely wrong", the coach analyzes the game, "Normally you have to control the game, but we did not. They make mistakes in the back, make mistakes and swallow foolish goals. Those 20 minutes after the first goal really were not to see, I felt like whistling along. "

"It is high time for the leaders to get up now, there are players who say:" I have been champions with Anderlecht. "Chapeau for that, but then you have to get up now and not do it like they do now: avoid responsibility, not communicate and look to others ", the coach concludes.


anderlecht-online forum