New webpoll: who is your center striker?
WEDNESDAY, 29 NOVEMBER 2017, 16:31 - lajoya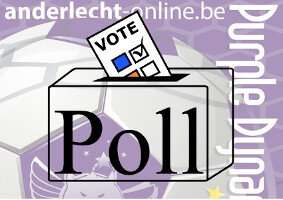 WEBSITE - WEBSITE Now that Lukasz Teodorczyk is fit again, Hein Vanhaezebrouck can count on his three center strikers. But would you put him in the team now? Or did Hamdi Harbaoui convince you in the last two duels? Or would you really like to see Robert Beric in action? Vote in our new poll.


Teodorczyk gets a lot of criticism this season. He scores much less than a year ago and against Bayern he missed some big opportunities. Coach Vanhaezebrouck continues to defend his striker and pointed out the enormous work he is doing for the team. Do you agree that Vanhaezebrouck holds on to the Pool as first choice?

Or could Hamdi Harbaoui convince you the past two games? The Tunisian started the games because Teodorczyk was suspended and he scored against Kortrijk. And what do you think about Robert Beric? He only played a few minutes in his three months with Anderlecht. Unfairly according to you?

Teodorczyk, Harbaoui or Beric: which of these three should Vanhaezebrouck use as a center striker in the games that are coming up before the winter break? Henry Onyekuru is not an option for the coach at that position, so we do not include him in this poll. You can vote on our home page.

Boeckx above Sels

In our previous poll we asked for your preference in the goal. Slightly more than half (51.5 percent) of the voters think that Vanhaezebrouck should choose Frank Boeckx. Approximately one-third (32.5 percent) opts for Matz Sels. Only 16 percent of you agree with a rotation system.
 


anderlecht-online forum