"We should have finished the game earlier"
MONDAY, 27 NOVEMBER 2017, 20:25 - lajoya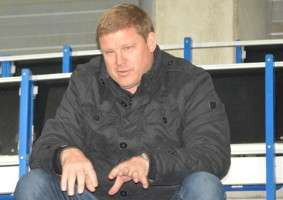 INTERVIEWS RSC Anderlecht won 4-0 at home against KV Kortrijk, but that does not mean that Hein Vanhaezebrouck was a satisfied coach, on the contrary. He still saw too many points that need to be worked on. After the 2-0, his team already fell back and that has to be stop according to the coach.


"We didn't play great", the T1 is honest, "We had to kill the game much quicker, but now we fall back after the 2-0, I'm glad we did not concede a goal and that we scored four, but we have to be honest that Kortrijk helped us too. It was not all negative again, but it could certainly be better. "

On Wednesday, Standard is waiting at the Astridpark in the next game for the Belgian Cup: "The games follow each other quickly. We have little time to let players rest, so we have to use everyone. All players have to be ready, who is not , we will not use ", according to Vanhaezebrouck.


anderlecht-online forum