Tomorrow decision on Trebel, Obradovic and Stanciu
FRIDAY, 24 NOVEMBER 2017, 14:45 - lajoya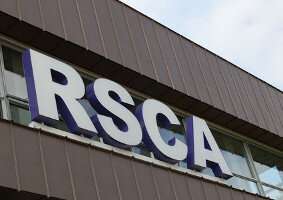 INJURIES Hein Vanhaezebrouck started his press conference this afternoon with an overview of the injured players. It was mostly good news that he had to report. "Apart from Trebel, few players experienced a reaction after the game against Bayern," said the coach.



About Adrien Trebel: "It's not so bad as we had thought first. He does have a slight reaction to the knee, we will have to wait for Sunday's game. We will be careful today, and tomorrow, we will see if it has improved a little. We can not say with 100% certainty that he will be fit. "

About Nicolae Stanciu: "Stanciu is back and will train today.Yesterday he worked individually.Today he will participate in a quiet training for the first time. We have to see tomorrow how he reacts to see if he can participate more intensively tomorrow."

About Obradovic: "Obradovic is back. Yesterday he trained again for the first time. He still lacks freshness after that illness. We have to see how he digests yesterday's training."

About Andy Najar: "Najar trains again. Not yet completely, but partielly. Today he will participate in large parts of the training because we will not do intensive things. He is not yet eligible for the selection. He is in positive line although, because he has no reaction. Every time he takes part, there is no reaction, so we do not have to take a step back again. "
anderlecht-online forum