Sels: "Not enough efficiency"
FRIDAY, 24 NOVEMBER 2017, 09:11 - lajoya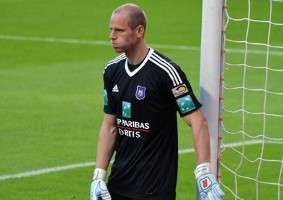 INTERVIEWS Matz Sels was disappointed after the game against Bayern. He himself did some crucial saves, but due to the many missed opportunities on the other side, this did not yield any points. "We should have taken at least one point."


On the basis of the chances and the football Anderlecht would have deserved that point, according to Sels. "We simply lack efficiency", he sighs. "We used a lot of energy before half time. At that point, we should have taken the lead, so we could have started the second half a lot more relaxed."

"With a draw, we could still hope for third place", continued Sels. "Now it's going to be difficult, we have to be realistic: winning 0-3 in Celtic is very difficult, we have thrown away the qualification for the Europa League against Celtic at home. Back then we really failed."


anderlecht-online forum