Gerkens: "I thought it was a penalty"
FRIDAY, 24 NOVEMBER 2017, 09:00 - lajoya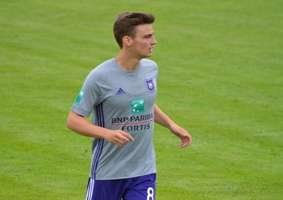 INTERVIEWS One of the key moments in the game between Anderlecht and Bayern Munich was five minutes before half-time. Pieter Gerkens got a big push from the German defender Sulë, but the referee did not call a penalty.


"I also thought it was a penalty kick," Gerkens said afterwards. "It is a pity that the referee did not whistle, because you saw that there were possibilities."
anderlecht-online forum