Teodorczyk suspended for two games
WEDNESDAY, 8 NOVEMBER 2017, 09:28 - lajoya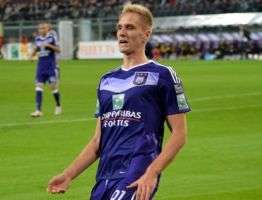 OTHER The Dispute Commission has decided to give Lukasz Teodorczyk a suspension of two games and a 800 euro fine.


Teodorczyk told the commission that he had no intention to hurt Aidoo and he apologized for his action. His lawyer asked to give him one day of suspension and one conditional day. But it wasn't accepted, so he was suspended for two days.

Teodordzyk will miss the games against Mosucron and Kortrijk.
anderlecht-online forum