Good Anderlecht beaten by efficient PSG
THURSDAY, 19 OCTOBER 2017, 12:39 - D.A.B.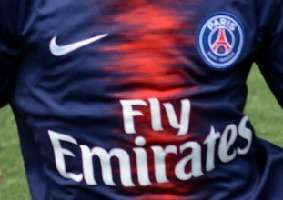 GAMES Anderlecht lost yesterday with 0-4 in the Champions League. The Mauves played a good game and had several excellent chances in the first half, but forgot to score. PSG were efficient though and scored two before half time. The visitors made two more in the second half.

Anderlecht took a bad start and were already 0-1 behind after 3 minutes. Mbappé scored from a sharp angle through Sels' legs. Anderlecht took control over the match though and dominated for 20 minutes. Kums aimed right next to the goal, Areola stopped headers of Onyekuru and Teodorczyk and also stopped the effort of a broken through Onyukuru. PSG had one big chance when Dendoncker's ball to Sels was too short. Sels stopped Neymar though, who also missed in the rebound. Right before the pause, PSG scored 0-2. Sels stopped a shot of Neymar, but in the rebound Cavani scored.

The second half was different. Anderlecht had used a lot of energy and PSG had more chances now. Cavani hit the crossbar, but Neymar scored with a free kick under the wall. Onyekuru had the best chance for Anderlecht: Areola saved Hanni's header and the striker struck the crossbar in the rebound. Also Bruno gave it a try with a shot, but it went right next to the post. In the last minute, Di Maria scored the fourth goal.


anderlecht-online forum