Anderlecht in top 6 after beating Standard
SUNDAY, 1 OCTOBER 2017, 23:48 - Skyhawk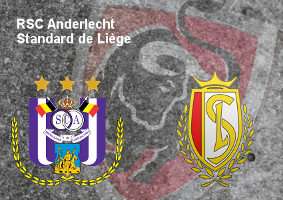 GAMES Anderlecht beat Standard this evening with 1-0 with a goal of Henry Onyekuru in the very last minute. The gap with leader Bruges is now 9 points, but the Mauves are now already ranked sixth. 

The first half was extremely boring. Both teams neutralized each other and didn't come further than a few shots from distance. Only in the last minute of the first half, Teodorczyk had an excellent opportunity but his ball barely missed the target.

The second half was a lot better with higher pressure, fighting spirit and more offensive ideas from the home side. Anderlecht created several big chances, especially through Teodorczyk, but he couldn't score on several occasions. Especially the Mexican goalkeeper Ochoa was in the way to prevent a goal. Standard had difficulties but lurked on the counter attack, especially through Cop. In the very last minute, Anderlecht got what they deserved: a centre of Dendoncker was headed against the net by Onyekuru. In the extra time, Luchkevych should have equalised, but he missed in front of an empty goal.


anderlecht-online forum